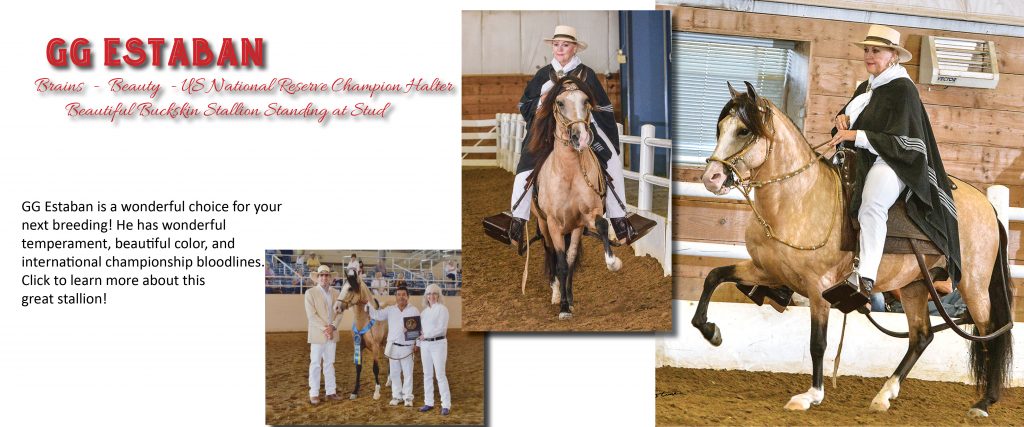 (*JJ Seductor x GG Etosha by *LV Conquistador)
Live Cover & Shipped Semen available
STANDING STUD $1500,at Garayar Training Center, Paso Robles, California.
Contact person, Juan Garayar. CELL: 805-610-1274.
This gorgeous buckskin stallion is sired by the international champion *JJ Seductor.  *JJ Seductor was a champion in his home country of Ecuador, and won the stallions pisos championship at the National show in Peru. GG Estaban is a US National Reserve Champion Halter stallion, a multi reserve champion in the AOTR Breeding & performance divisions. He is a dream to ride, exhibiting his great temperament and brio.
CLICK to download a printable GG Estaban flyer
CLICK HERE to download NEW GG Estaban flyer