JGG EL GRECO – SOLD! Congratulations to his Park City, Utah buyer!
DOB: April 28, 2018
(JDS Manantial x Doña Angelina Laurel)
$8,000 Firm
Chestnut, Flaxen mane & tail, white stockings & blaze.
A Gentle, flashy horse for anyone to ride: show, or enjoy for pleasure.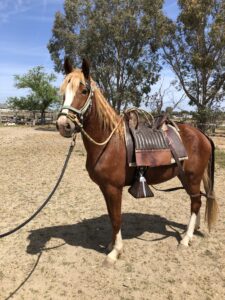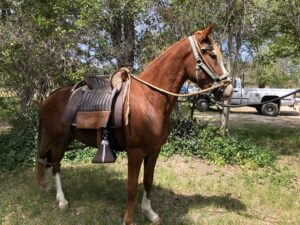 JGG PINTOR – SOLD! Congratulations to his New Mexico owner!
DOB: April 10, 2012
(JDS Manantial x Solida SCR)
Chestnut, Flaxen mane & tail, white stockings & blaze.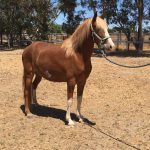 GG ROMEO, SOLD! Congratulations to his Oceanside, California owner!
DOB: May 15, 2012
(*JJ Seductor x GG Etosha)
Golden Buckskin, flashy.
Professionally trained, finished for show or pleasure
PRICE: $5,000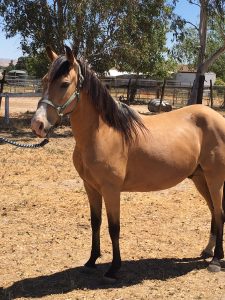 ---
RLB Independencia – $6000.00 – SOLD! Congratulations to her new Colorado Owner!
(Milionario CHR x Kiara NRR)
DOB: 7/4/2006
RLB Independencia is a 14.2 hand palomino mare. She is gentle, strong, sweet with great conformation.  She has smooth gait with great action.  Independencia stands nicely when mounted or dismounted, trailers, tacks and grooms easily. She was trained by a peruvian professional trainer.  She has been ridden in national park grasslands and is a very pretty and superb trail and show pleasure prospect.
---
 ERB Mantequilla
(Jazmin del Norte x * JOR Escarapela by *JOR Escandalo)
DOB: 4/16/2001
$15,000 Firm – Withdrawn
ERB Mantequilla is a dark golden palomino gelding.  He has been a 13 time champion in various shows and was awarded "Best of Show" in 2009. He has fabulous action and pisos with traffic stopping looks and a smooth ride!
---
Chinito H-S
SOLD!   CONGRATULATIONS TO  JODI of MISSOURI
Dog gentle bombproof SWEET Chocolate Palomino Gelding. LOVES people; easy to catch. Gets along with other horses. Trailers, tacks, grooms easily. STRONG, and SOUND. Professionally trained, flashy action, smooth ride. One of a kind horse. Superb pleasure trail/show prospect. Never before on our website Sales List, just decided to sell him since as retirees we're downsizing our herd.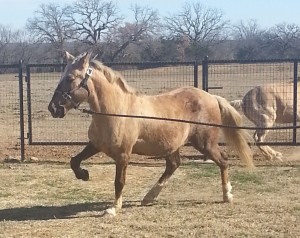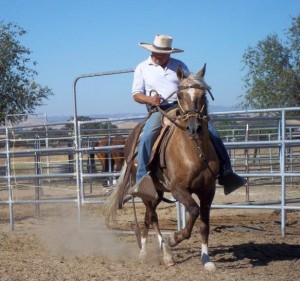 ---
Loyola NRR
Very sweet and gentle bay mare. Grooms and trailers easily and rides in a sidepull. Multi Champion bloodlines including AEV Regional, AV Sol de Paijan and Sol de Oro (V).
SOLD – Congratulations to her Arizona Owner!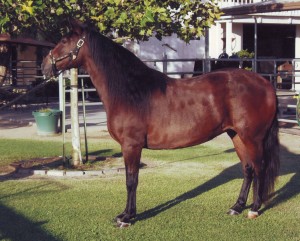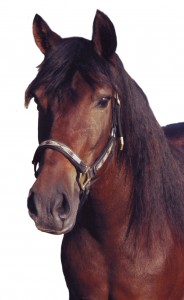 ---
Apache
(Fontana de Oro x Dona Juana)
DOB: 4/12/1999
This 15.2 HH  chocolate palomino gelding has been professionally trained, and is a multi ribbon winner. He has top show bloodlines and fabulous flashy action. His grandsire was a US National Champion of Champions.
SOLD Congratulations to Dava of Utah!